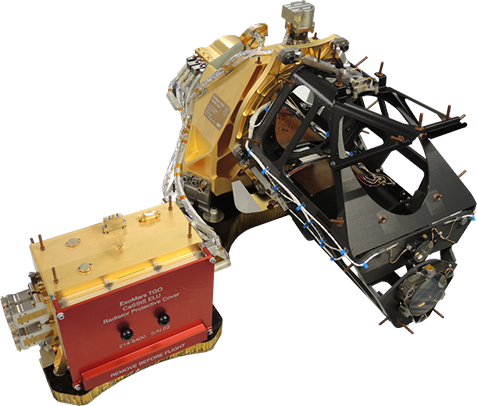 Welcome to the web site of the Colour and Stereo Surface Imaging System (CaSSIS) built at the University of Bern.
Are you looking for information about the ExoMars Trace Gas Orbiter mission to Mars or learn more about CaSSIS itself please visit the instrument page.
Should you be interested in the science that will be done with CaSSIS or want to download data (when they come in) to do science please visit the science page. You can use the images released here under the Creative Commons Licence (CC BY-SA 3.0 IGO). CaSSIS images should be credited to ESA/Roscosmos/CaSSIS and other images on the site are Credit: Uni Bern.
Media information can be found on the press page. Contact us and learn more about our team.